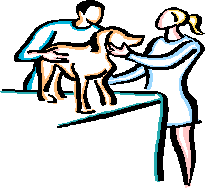 Proof of Vaccination
We ask that all clients bring
their pets current vaccine certificate
on or before
their scheduled appointment time.



For the safety and health of all clients:
Ask your Veterinarian for the Kennel Cough Vaccine.
Kennel Cough is an airborne disease that can easily
be picked up going for walks, playing in the back yard, boarding etc.
Thank-you
From the Staff at Oliver's Dog Grooming and Day Care.